I have finally changed my name. Like, legit changed it. I have a new SS card and as of this morning, a shiny new driver's license with my shiny new name. And not the worst photo ever, either.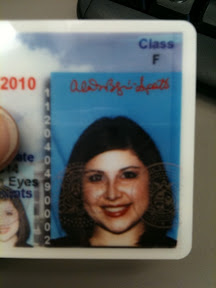 And to think, it only took me six months to do this.
It's making me feel oddly giddy. Huzzah!